Price Sheet for VPS-28
Valve List Price Sheet VPS-28 (Supersedes VPS-27), effective Aug 5, 2019, is available for download in PDF and Excel Format below.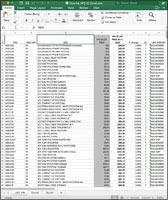 Excel sheet has two tabs / Full listing and Changes-only
Price Sheet for Slo-Close Ball Valve VPSC-8
Effective Oct 1, 2018
For more information, contact customer service at 1-800-374-0234, ext. 3118.

Certified to ISO 9001:2015

Customer Service (toll-free):
800-374-0234
National order fax (toll-free):
866-879-5982 or 269-323-0630